Home
>
Construction
>
Completed Projects
> School of Allied Health Professionals Building
School of Allied Health Professionals Building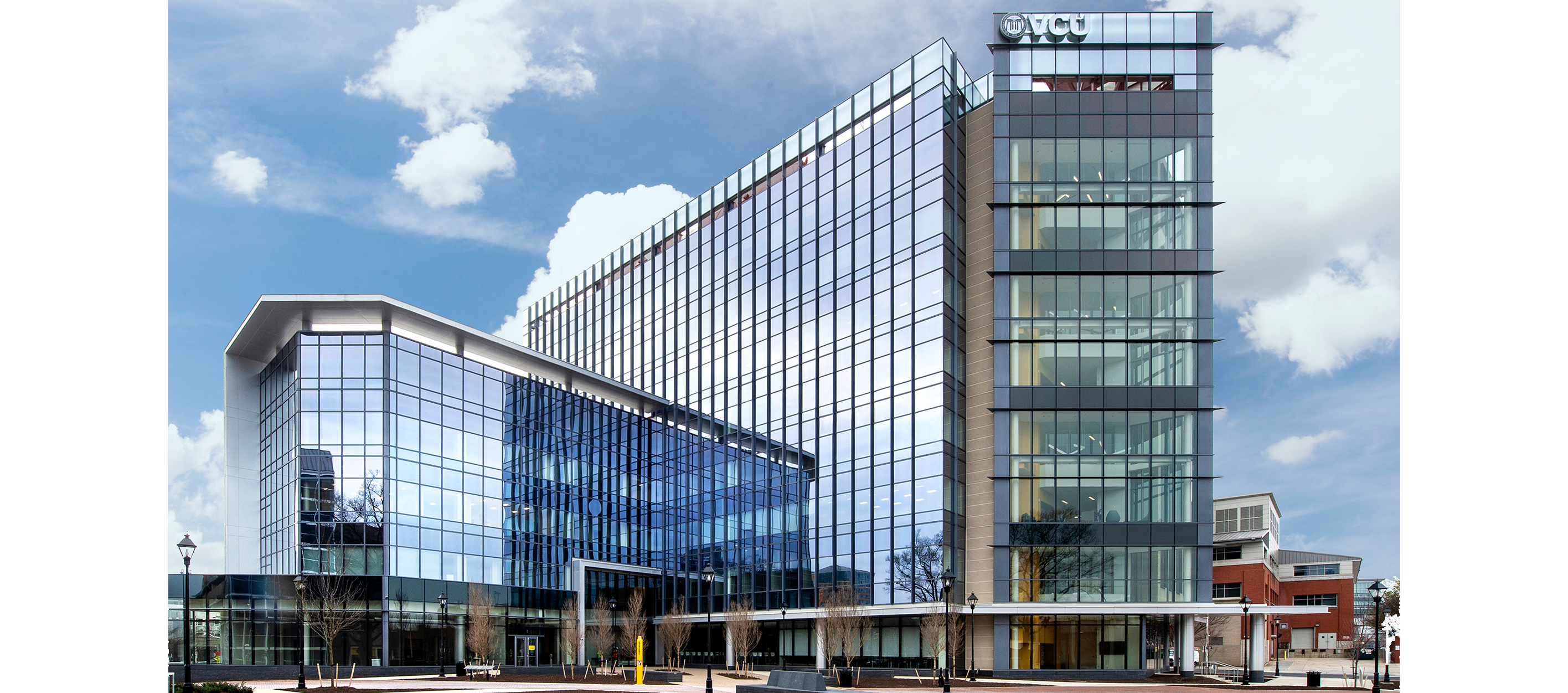 The 154,000 square foot, 8-story College of Health Professions Building on the MCV Campus, which opened in March 2019, houses 11 of the college's units for the first time under one roof, which were previously scattered throughout the VCU campus. This allows students and faculty to collaborate and work together to best serve patients.
The LEED Silver certified building has learning laboratories designed for patient simulation and diagnostic technology, including a "smart apartment" that trains students on how to assist people of limited mobility with daily living activities. Flexible classrooms were designed for student engagement and distance-learning opportunities.
For more information about the College of Health Professionals Building, visit the VCU College of Health Professions website.