Home
>
Construction
>
Completed Projects
> Scott House Renovation
Scott House Renovation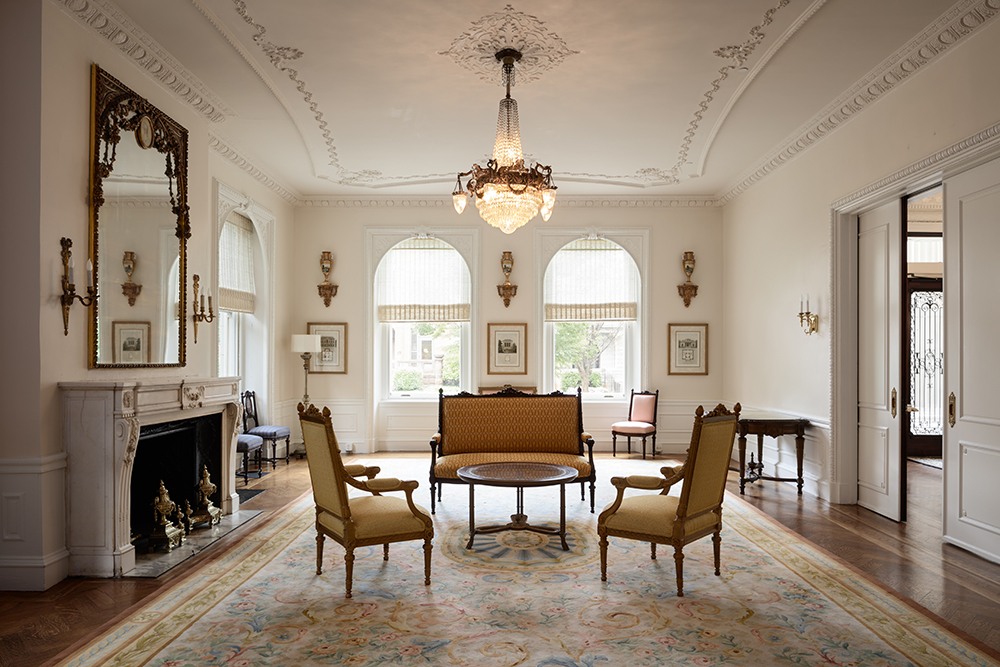 Built in 1911, the Scott House is a 3-story, 18,746 square foot, Beaux Arts style mansion that is listed in the National Register of Historic Places. Acquired by VCU 2001, it was previously used for events and as office space. After a feasibility study conducted in 2015, a conceptual design was developed to renovate program spaces that had been modified or dramatically altered in the past, while maintaining the building's unique historic fabric. The renovation, completed in fall 2020 and supported by VCU Construction Management and VCU Planning & Design, consisted of repairs to the building exterior including roofing, limestone masonry, and historic window, door and balusters restoration. Interior work included new restrooms; a new heating, ventilation and air conditioning system; electrical upgrades; and restoration of the original elevator. The interior also includes furniture original to the house.
The renovated interior provides multifunctional space to host university and visiting groups on the main floor as well as administrative and meeting spaces on the second and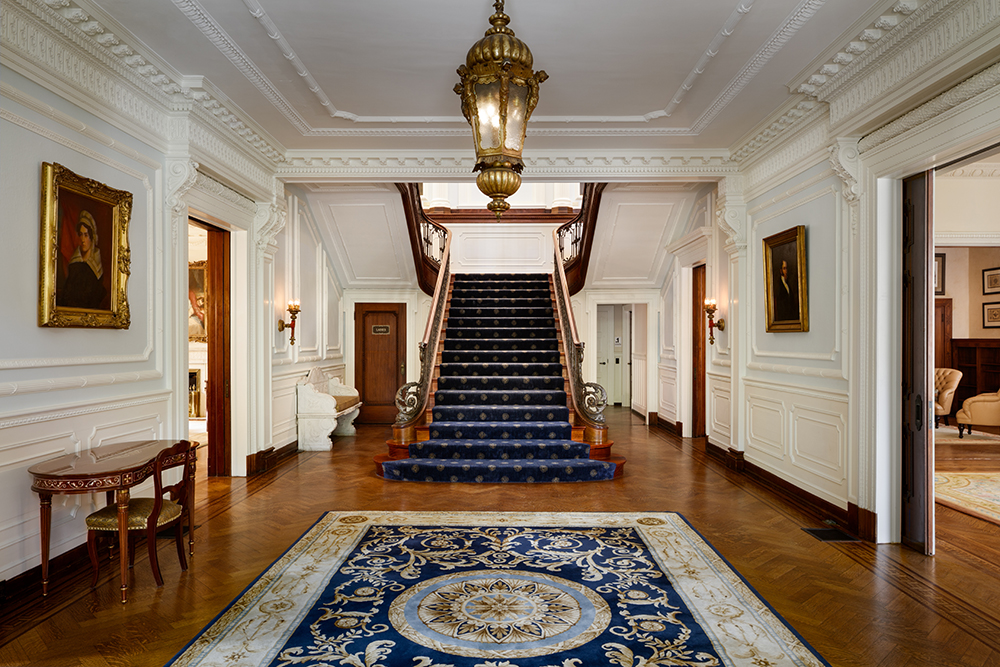 third floors.
Project status: Completed fall 2020
Location: 909 W. Franklin Street
Estimated cost: $7 million
Where it is on the Six-Year Capital Plan: This project was listed in the 2016-2020 Six-Year Capital Plan
Funding source: A combination of state funding, university funding and private support
Primary consultants: Kjellstrom & Lee (construction manager), Glavé & Holmes (architect)
Award: Historic Richmond, 2020 Golden Hammer Award for Best Restoration
News coverage:
Richmond Times-Dispatch, "The Scott House: A $7 million renovation is now complete on 'one of Richmond's supreme examples of Edwardian architecture'"
VCU News, "Great Scott"
Photos by Virginia Hamrick Photography.