Home
>
Construction
>
Completed Projects
> Virginia Treatment Center for Children
Virginia Treatment Center for Children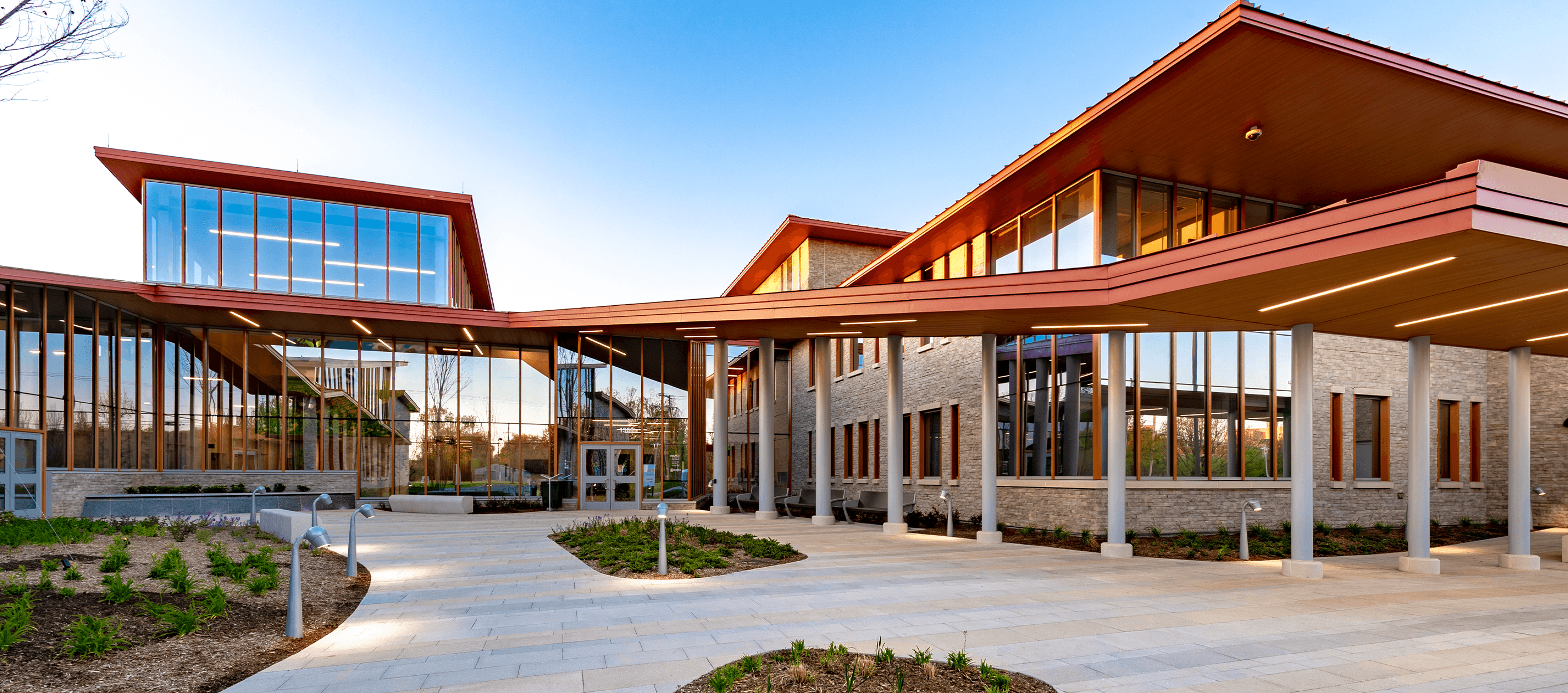 The Virginia Treatment Center for Children facility, which opened in November 2017 as a part of the VCU MCV Campus, replaced the old VTCC facility, built in 1962 and located at 515 N. 10th Street, Richmond, Virginia. The project consisted of constructing a new two-story, freestanding building located on an approximately 4.5 acre portion of the existing Children's Hospital of Richmond site.
The VTCC behavioral health facility integrates security and safety in a non-institutional design and features abundant natural light. The first floor of the facility houses all patient care areas and precincts, minimizing patient transport and travel distances while enhancing the patient connection and ease of access to outdoor treatment and recreational areas. The second level of the facility is designated for non-patient encounter administrative functions, research and medical staff offices.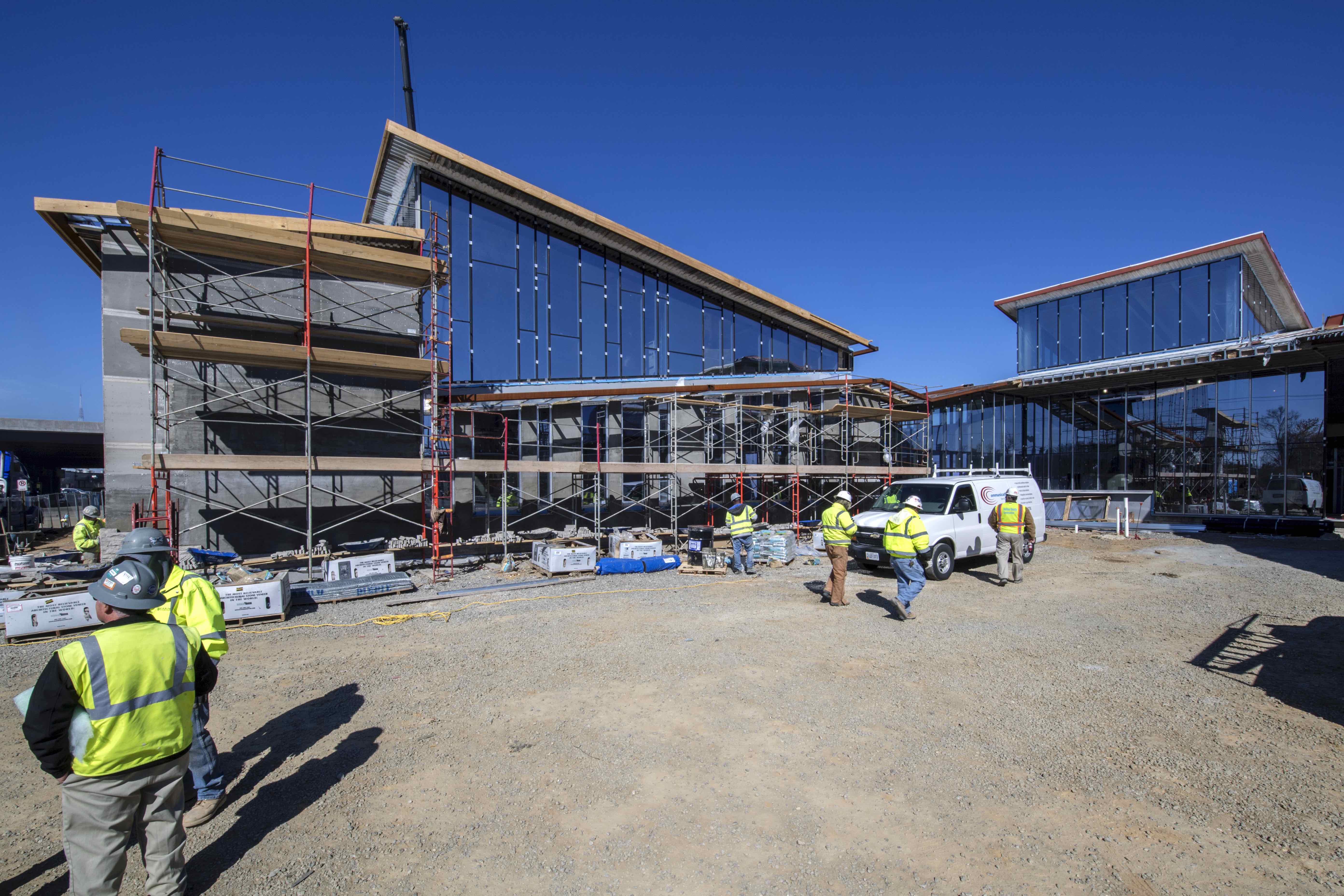 The VTCC facility is a 119,600 gross square foot complex with 32 inpatient beds, and can be expanded up to 48 beds to support inpatient volume leading up to and beyond 2024. The facility's 32-bed infrastructure has been configured so that when the facility must expand to 48 beds, a third 16-bed unit can be added with minimal disruption and without an increase in support or administrative space. The prototypical, self-contained 16-bed inpatient care units are based on the VTCC ideal nurse to-patient ratio, with direct access to secure outdoor activity areas.
The VTCC facility also has a public lobby area and a designated inpatient intake area. The intake registration and scheduling area as well as a laboratory are centrally located near both the outpatient and inpatient intake areas. The outpatient clinic provides 20 consultation/exam rooms to accommodate 22,547 outpatient visits. VTCC also offers a Community Mental Health Resource Center; areas dedicated to education, research, recreation (a precinct accessible from a corridor with secure separation of inpatient and outpatient), clinical and administrative services, and specific support services; and a therapy mall.
For more information about VTCC, visit the VTCC website.